Never get lost again – Navigate NH, RI and MA with ease!
Let your car stereo guide you to your destination and streamline your car interior by installing GPS navigation in the dashboard. Most units feature integrated stereo components for navigation plus entertainment/convenience options such as touchscreen controls, large easy-to-see displays, and turn-by-turn voice guidance, Bluetooth, streaming Pandora music and iPhone controls.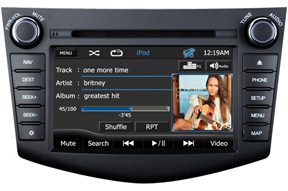 OEM Look-A-like Navigation
Molded chassis closely resembles OEM system
Pandora, Parrot Bluetooth, iPhone and factory steering wheel control integration standard
Call for an updated list of available models
Our navigation products feature a 1-year warranty on parts and service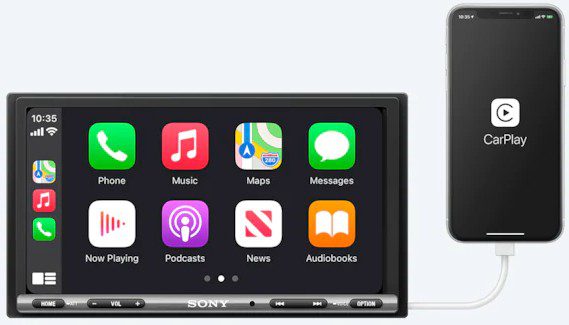 Sony's digital media receiver is an outstanding upgrade from your factory radio. You'll get a 6.95″ resistive touchscreen and buttons for quick control, plus built-in Apple CarPlay® and Android Auto to level up your in-car smartphone experience, letting you access your preferred apps for entertainment, texting, navigation, and more. You can even use voice control to make commands so your eyes stay on the road. Plus, you'll get some of the best audio enhancement features Sony has to offer.