Keep your car warm in the winter and cool in the summer with a remote starter. Never enter an uncomfortable car again. We offer different levels of remote starters, some integrate with your car's remote lock and unlock system or offer increased security. We have basic remote starters that start the car and unlock the driver's door. All remote starters include two (2) fobs for your keychains as well as set up and training so you're sure everyone in the family can use it safely and correctly.
All of our remote starters come with a 3-Year Warranty! Contact us at one of our 4 Locations – Norwood, Seekonk, and Shrewsbury, MA, and Manchester, NH – for more info!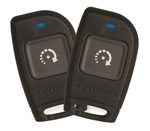 Small and simple remote starter
Start car and unlock doors
Includes 2 single button remotes
Pairs well with OEM keyless remotes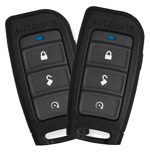 Remote Start w/Keyless Entry
Start car and lock/unlock doors and trunk (if applicable)
Includes panic button feature
Includes 2 four button remotes
Replaces OEM remote with all-on-one convenience

Remote Start w/Keyless Entry and Alarm • Start car, lock/unlock doors, arm/disarm alarm and open trunk
Includes panic button and protected valet
Includes 2 four-button remotes
Confirming Remote Start w/Keyless Entry and Alarm • LCD screen with 2-way confirmation of start
Vehicle intrusion alert
Includes one confirming remote and one four or five-button remote (as shown)
Programmable pre-scheduled run times
Cold temperature start w/2 or 4 hour auto start
Parking meter countdown timer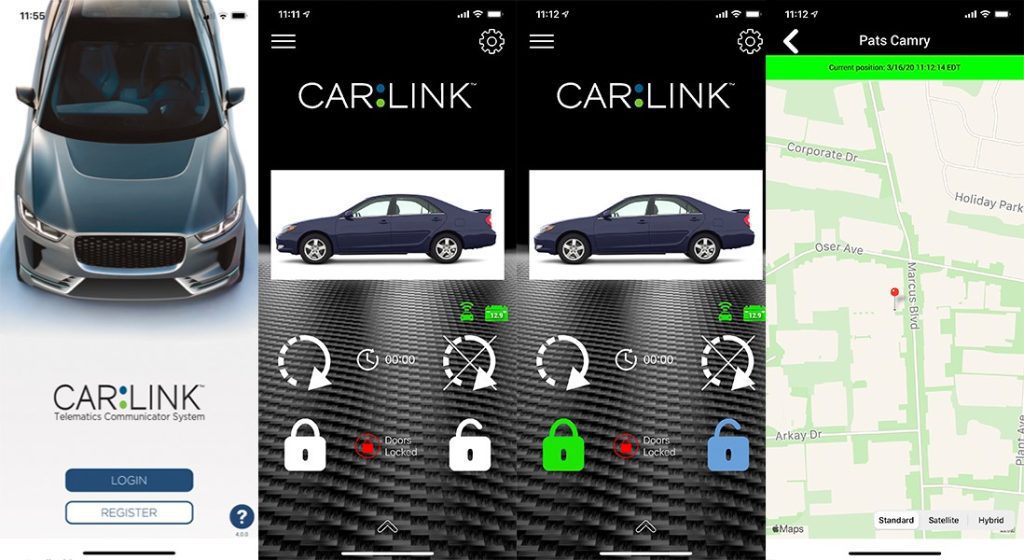 CarLink offers today's most complete convenience and security solution. It transforms traditional smartphones into a virtual transmitter to communicate with vehicle when hardware is installed to allow smartphone app virtually unlimited range (based on cellular coverage) to operate remote start and security system.
Remote Start
Lock & Unlock
Battery voltage status
Vehicle locator
Comes with 1-year of free service